Portfolio
Below is some of my most recent work. I love my clients!
I've been working with Amy Bair and her team at E-hemisphere for over 5 years and absolutely love working with her.
I have an extensive membership site built integrating Memberium and Infusionsoft. Amy let's me rattle off ideas on how to better structure my members experience and then comes back to me with a plan, implementation parameters and even different versions of the plan so we can get things implemented and tested quickly before going all in.
I love that.
Amy completely rebuilt my old membership site and it looks gorgeous. Plus she was able to get rid of at least half the WordPress plug ins we had to use to make the old site function. Best of all, she's been able to create such powerful automations using Memberium that now my members area is actually a profit center instead of just an area to deliver my products.
I'm in love with the new site, the automation and how easy it is to continue to upgrade and make it more powerful.
Novice to Advanced Marketing
Learning Center for Digital Marketing Membership SIte
NAMS wanted to totally rebuild their Learning Center, make it more customer friendly and simpler to use.
We used the Memberium membership plugin along with Elementor to create a new site that was cleaner looking, more streamlined, and easier for the members to use and find resources. We also think the website is pretty darn gorgeous too!! 
North Florida Medical Centers
Medical and Dental Offices
NFMC is a not for profit that serves low income families in the North Florida region. Their website was incredibly outdated and barely functioning.  The client's goal was to make the new site attractive, professional, mobile friendly and easy to navigate. Additionally, they had a new logo to show off so we worked around the colors and the 'feel' of the graphic to create what we feel is an appealing site for all visitors.
Dr. Theodore Grellner DDS, PA
Oral Surgeon
Dr Grellner's original website was written in pure HTML. The downside to this strategy is Dr. Grellner could not make changes to his site without relying on the programmer. The resolution to this was to rebuild his site in WordPress using the BeaverBuilder theme and page builder.
He asked us to stick closely to his logo colors but make the site attractive and functional for his visitors so that's what we did! We also taught him how to log into WordPress and make content changes so he could take back control of his own site.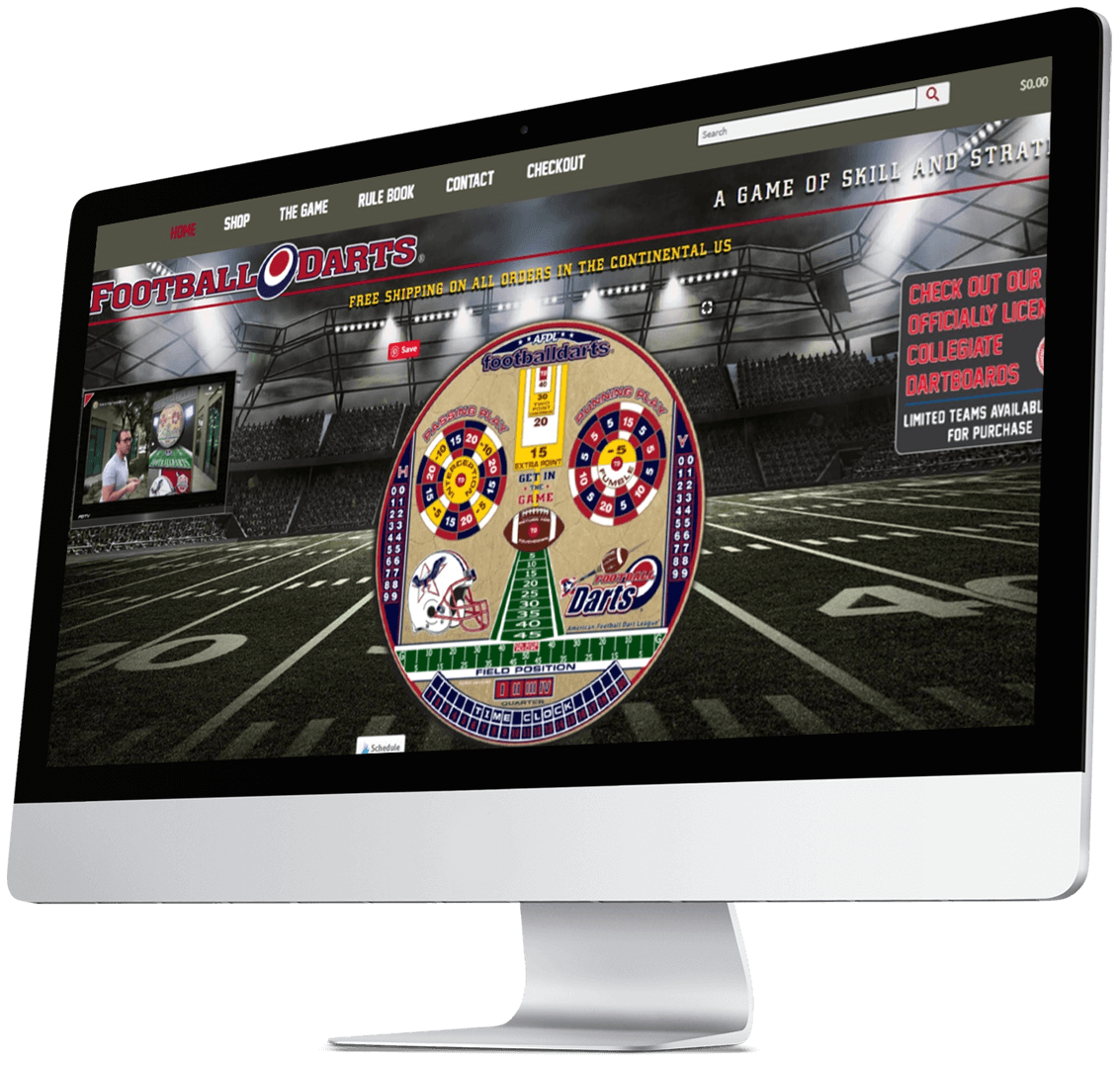 FootballDarts.com
eCommerce site
Originally we were hired to make the site more responsive and address some issues the client had with the original site. At some point, we decided to simply rebuild it with a new theme but still using the Elementor page builder.
The fun part is that the client (who is also the artist behind the dartboards) chimed in adding many of his own customizations (he is also quite html and CSS literate!). This is an amazing product and we were excited to be a part of its launch!
The Edible Terrace
Gardening Blog
This is my personal gardening blog. I use it for all of my mad scientist web programming ideas! It has 100ish articles on small space gardening. Feel free to check it out! 
America's Pain Detective
Medical website for doctor who is publishing a book
Dr. Mitchell Cohn asked me to build him a website that would showcase his expertise and the books he has published and is publishing.
Barbara Hamby
Poet and Author
Barbara Hamby is a published poet and author (Her work has even been published in the New Yorker!).
Barbara asked for a very simple site that had a retro look to it. She also wanted to be able to make some of the updates on her own so while we did use Divi to build the site, some of the pages we left in the WordPress Classic format so she did not have to deal with the Divi page builder to make her changes. 
Stark Service Solutions
New Mobile App
I was super excited when Naomi contacted me to build her new app. The Apple store accepted and had this app published within 36 hours. Breaking world records folks! 
Contact
Email
solutions [@] ehemisphere.com
Address
PO Box 2091 Crawfordville, FL 32326
Learn To Build Your Own Website
"Truly love the University of Amy!"
-Cindy Beata Tec360