"Over 28% of people age 50 or older either started their own business or plan to do so."
Are you one of them?
Want to Start Your Own Business But Know You'll Need a Great Website?
Learn to Build your own Website here EVEN IF YOU'RE not tech savvy!
Unfortunately, most website-building courses assume you know all the tech jargon and have some web-building skills already in your back pocket.
They skip critical teaching steps because they assume (incorrectly) you know what needs to be done in between.
In other words, VERY discouraging to the mere mortal who wants to build their own website but is genuinely starting from square one.
If you want to start your own business but the techy side of things such as building a website is slowing you down (or has stopped you dead in your tracks) then keep reading because today, you are taking one giant leap forward!
You see, the problem with the typical website course is they make an awful lot of assumptions about our technical knowledge on how to build a website. I like to say the course teachers "leap" from one lesson to the next leaving out really critical in-between steps we non-techy's need to know. 
For example, they tell you to go buy your domain name. Then they tell you to go find and pay for a web host. And then tell you to go ahead and install WordPress.
HOWEVER, there are soooo many steps in the middle that the course creator assumes you know (which you don't) that leaves you dead in the water before you can even begin. 😕 Even my own business coach tells me she struggles with this same thing!
Is there a course out there for the rest of us?
You bet!
I have a friend who worked for the government for over 30 years, and while she enjoyed her job, she was ready to retire. However, when she looked closer at her retirement savings, she realized she didn't have enough to support herself for the rest of her life.
As she began to explore her options, she stumbled upon the idea of starting her own business. She had always been interested in entrepreneurship and saw this as an opportunity to do something she loved while also securing her financial future.
But she also knew that starting a business would require a lot of work, especially when it came to creating a website.
Since she didn't have the funds to pay someone to do it, she hunted around on the Internet for a solution.
After what felt like an eternity, she finally found an online course that helped her.
But it still left holes.
You see, most online WordPress courses leave glaring holes in their training. For example, they don't give you the fine details for how to connect your nameservers. They just tell you to do it and give you a bird's eye view on what needs to be done.
After weeks of research, she finally found an online course to teach her everything she needed to know to build her website.
When she realized she needed more beginners help, she kept running into one major problem. There was no one to go to when she had questions that were not answered in the lessons.
Instead she had to buy their services.
When I learned about her experience, I realized over the shoulder, step by step detail oriented training was what I loved doing. And it's what my own clients loved about me.
That's when WordPress for Non-Techies was born!
"I struggled with WordPress & other software trying to build a website and online business for over fifteen years with absolutely nothing to show for it. It seemed easy enough until I'd attempt the most basic of steps and would get hung up on some small, necessary detail mentioned nowhere in any instructions.
Amy used videos to share her own screen-making sure no step was left uncovered. I could play the video, stopping & starting as needed while I performed the step needing completion. She has a calm, reassuring demeanor and nothing technical rattles her. She understands the need to not skip the smallest of details and makes sure you master them."
I have created a set of lessons that truly walk you through step by step how to build your own website using a software called WordPress. You see, even though I have a Master's degree in Information Management, when I first started building my own WordPress website in 2011, I too started from square 1, and it was soooo frustrating!
I had NO idea how to do things like
✔️Buy a domain name
✔️Find a decent web host that would protect my beloved website from predators in Russian basements 
✔️Connect my new domain name to that website
✔️Install WordPress (And where exactly do I get WordPress from?)
✔️Add my new logo 
✔️Know the difference between a post and a page and what purpose each served
✔️Figure out what pages I needed on my site
✔️How to add those pages to the site
✔️What to SAY ON THOSE PAGES?!?
✔️Put a menu at the top
✔️Make sure the website looked good on a cell phone
✔️Keep the website updated
✔️Create an email address with my domain name in it
And on and on and…
But over the years I learned and even turned it into the business I have today, where I not only build websites for companies that range from the kitchen table startup to 7-figure incomes but I also get to coach and train people who want to build their own website but aren't sure where to begin. 💪
Are you wondering if this workshop is the right fit for you? Click here to find out! 🤔
My course does all of that plus much, much more.
I give you what I call a 'DIY over-the-shoulder, nothing missed' online workshop for how to build your website. In other words, you will see my screen and watch me do the steps you will then be able to do on your own site.
PLUS, I will show you how to make your website gorgeous, captivating, and enticing to prospective buyers who discover it while searching for a hero like you to solve their problem. We will also talk about what to say on your new web pages to make your prospect decide they want to do business with you.
LASTLY, and this is what NO OTHER WordPress course does, we will have a private Facebook group where you can ask all the questions you want.
Along with our other DIY'ers, I will answer all the burning questions you have regarding building your site and any FAQ videos I record based on your questions will be added to the membership site so you will always have access to them.
"Amy's WordPress programs have truly helped so many of my own clients over the past five years.
Her ability to simplify complex WordPress strategies and nuances is exceptional and has consistently delivered remarkable results for my clients and members with her clear, step-by-step instructions and approach to teaching.
Amy's attention to detail with WordPress setup exceeds my own capabilities, making her programs an indispensable part of my own business when I bring on coaching clients or new community members.
I wholeheartedly recommend Amy's workshop to anyone wanting to master WordPress. With Amy, you're investing in more than just a training program. You're securing a pathway to tangible success which I love!"
Here's What You Get
👉Over-the-shoulder video lessons where you will see me take every step you need to take to build your website. These DIY lessons save you a kajillion dollars in website developer costs plus there is something that feels so, so good about learning a new skill and totally killing it with your success!
👉Access to lifetime updates and new videos – Every now and then, WordPress comes up with a doozy of an update that changes everything. I will make sure you know how to navigate those changes so that your site stays intact and you know how to work around it.
👉Private Facebook Group – It's inevitable that you'll have questions or hit a roadblock. Our private Facebook group will allow you to ask that burning question or share the issue you have that's keeping you from moving forward.
👉One-time cost – No hidden fees or overruns because you decided midstream to make a change for the better to your site. (Did you know that every time you want to make a change using a developer, it will cost you a minimum of one hour of their time?) whereas with this course, you'll never have to deal with that PLUS you have lifetime access to the lessons so you can refresh your memory any time you want to make future updates to your site.
"Amy Bair is a patient, insightful and knowledgeable person."
Set Up
Following my over the shoulder video training, you will set up your WordPress website
Customize
Now, you'll make your website look captivating, enticing and attractive to your market
Build
Together, we will build out the guts of your site – the stuff your prospects see when they visit it
Upkeep
In this section, you'll find out how to keep your website updated and secure
"Truly love the University of Amy! "
So What Is "WordPress Workshop for Non-Techies"?
Introducing The Power of WordPress and How To Set It Up
Follow these over the shoulder tutorials to set up your own WordPress website.
Setting up WordPress
Learn all about WordPress itself and find out how to set it up.
Installing Your Theme and Pagebuilder
Find out what a theme actually is and discover the power of a pagebuilder. 
Customizing Your Site
Now we get to the fun part! It's time to make your site your own. 
Website Compliance
There are some rules that need to be followed when building a website. We'll talk about all that here. 
Plugins
What the heck is a plugin and why do we need them? Find out all of that here. 
Deciding On & Creating Pages
We'll learn about the most important pages a website needs and what to say on them. 
Maintaining Your Site
Learn how to keep your site updated and maintained. 
Are you wondering if this video workshop is the right fit for you? Click here to find out! 🤔
That's not all, though.
Your website is up. Woohoo! Big deal, though if you don't know what or how to sell online. The Internet is NOT the place to assume 'if you build it, they will come.' Because they won't.
You need to figure out who your specific audience is, how to speak to them in a way that attracts them, and then the types of products that will address their needs, wants and desires.
This is where my bonuses come in. They are critical to the planning and successful implementation of your new business and website.
BONUS #1 – From Words To Sales: Conversion Copywriting Workshop
(Value $197)
Now that your website is up, you'll discover step-by-step how to structure your words in a way to engage your audience and make them want to do business with you.
You'll learn everything you need to know about crafting content that sells.
From understanding your target audience and identifying their pain points, to helping your customers visualize the positive transformation they'll experience once they purchase from you, you'll walk away from this workshop confidently knowing what to say on your new website.
Remember, it's the words you use that persuade people to take action – not all the fancy stuff on your page!
BONUS #2 – Website Content Planner
(Value $27)
Planning a new (or redesigned) website is a challenge for even the most seasoned professional, let alone a non-techie business owner.
Between decisions about a domain name to laying out the most user-friendly navigation to deciding on which pages to create and what to put on them – it can make your head feel like it's going to explode.
But it doesn't have to be that way.
This Website Planner is your roadmap to a successful website launch. It will help you save time and money as you create your website.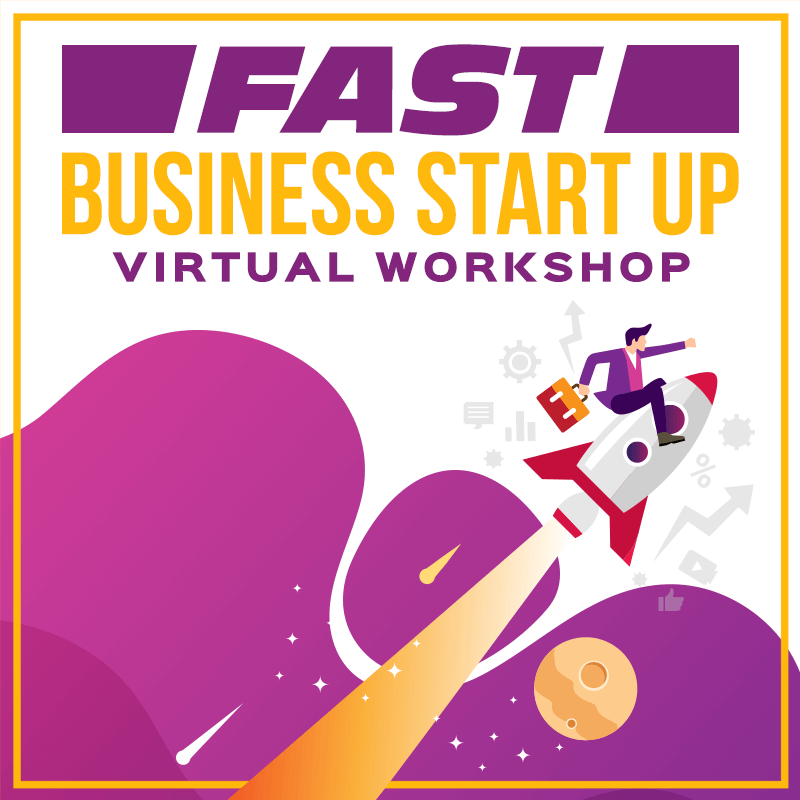 A SPECIAL GIFT FROM MY FRIEND JEN AT NAMS 🎁
Bonus #3 – Fast Business Start Up Virtual Workshop
(Value $297)
When my friend Jen at Novice To Advanced Marketing (NAMS) found out I was building a WordPress course for the total non-techy, she was so excited she offered this course for FREE to all my students.
This workshop is all about creating income as fast as possible.
If you are brand spanking new to online business and have never made a sale online or have but know you can do more, NAMS wants to get you up and running immediately by clearing away all obstacles and laying out a simple action plan that becomes the foundation of your online business.
In this video workshop, you will be able to uncover the fastest way to build profitable income streams in any niche.
And they walk you through that process step-by-step.
I was on this course when they taught it live. It was phenomenal and I am soooo excited to share it with with you! 
"You have propelled me 7 – light years into the future! Thank you!"
Are you wondering if this workshop is the right fit for you?
If
You have a burning desire to start your own business but the tech side of setting up your own website is getting in the way.
You are pretty self sufficient on the Internet. i.e. you know how to navigate your way around social media sites such as Facebook and have even done a bit of online ordering.
You know where the Download folder is on your computer and you know how to open up a zip file.
You don't have a website built yet and need to start from the ground up.
Your existing WordPress site was set up eons ago and you want to have the knowledge in your pocket to set up new sites in the future whenever you want without stumbling and relearning the process.
You understand that there are costs to building and running a website and are okay with that because you know the ROI will far exceed those costs.
You've got a team and it would be great if someone else knows exactly how to make WordPress sing. It's much more cost effective for you to train your staff than to hire someone else to do it.
Then you're in the right place!
However,
If you're still in the process of learning how to use a computer
Haven't spent very much time on the Internet
Consider yourself "tech-phobic"
Feel like you'll need more assistance than a self-paced study course and community support
Are uncertain about dedicating enough time to fully focus on growing your business right now
This workshop might not be the best fit for you right now.
I want to ensure that you have a foundational understanding of computers, the Internet, and are ready to commit to the journey of developing your business online before you register because I want you to be successful!
Are you still wondering if this workshop would be a right fit for you? Send me an email at solutions [@] ehemisphere.com and let's talk!
Amy
"Very thorough and easy to understand. Thanks!"
Action Taker's 100% Satisfaction Guarantee
This course has the power to change your life profoundly.
Don't love it? Email us within 90 days if after you've completed all the coursework and participated in the Facebook group regularly to get your questions answered, you're still unsatisfied, we'll refund you, in full. No gimmicks, no "cancellation fees."
Order the course here and get started right away.
Remember, you get access to the content for life, so you can learn at your own pace. The entire library of training materials will always be available to review as often as you like.
And you'll always have access to the private Facebook group where you can get your questions answered.
"I haven't finished the course, but what I have used has already helped me in areas of WordPress that other instructors fail to explain. There is so much to learn in this course and I feel the best way to learn and internalize all of it, is to build your site while following Amy's instruction. A great course if you want to learn everything you need to build your website with WordPress."
Stop Worrying You're Doing It All Wrong
Save Yourself Hours of Expensive Trial & Error
WordPress Workshop For Non-Techys gives you the exact instructions you need to build your WordPress website from the ground up -so you can get your business up and running quick as lickety-split.
I am so, so excited to share this workshop and adventure with you. I know without a doubt we will have a lot of fun together, and in the end, you'll have a website that you will be so proud of you'll want to share it with the world.
I can't wait to see you on the inside! Are you ready?
Build Your Own Stunning Website with WordPress
Our WordPress Workshop Shows You How!
👉Over-the-shoulder video lessons where you will see me take every step you need to take to build your website.
👉Access to lifetime updates and any new videos created
👉Private Facebook Group
👉One-time cost
BONUS
🔥 Website Copywriting Workshop (Value $197)
🔥 Website Content Planner (Value $27)
🔥 Fast Business Start Up Virtual Workshop (Value $297)
An over-the-shoulder DIY video course for the non-techies of the world who want to build their own WordPress website.
Hey there. I'm Amy
When I built my first WordPress website back in 2011, I barely knew what a web host was.
Even though I held a Bachelor's and Master's in Information Systems/Management, I had no idea how to build a website. In fact, I actually started building them because every prospect I spoke with (for a totally unrelated business, mind you) asked me if I knew how to build websites.
I had no earthly idea what I was doing.
BUT, I took the hint really quickly and taught myself how to build WordPress websites.
In 2016, the cards all fell into place, and I turned my entire company upside down to focus solely on building websites for small businesses, which I have been doing ever since.
Over the years, I have seen the disconnect between how WordPress is taught and the assumption course creators make about how tech savvy their students are.
This is not an age thing either.
I have met 20-year-olds who don't know what a web host is (it's the company that houses your website) to 70-year-olds who run circles around me.
As I moved into my 50's and retirement came onto my radar finally, I began to notice in my coaching groups a large number of almost retirees or already retired who wanted or needed to supplement their income (or simply wanted to keep busy).
Of course, they all realize they need a website for their budding business. And to their credit, this group does NOT want to hire someone to build their site. They want to do it themselves!
However, many in this group don't know where to begin when building a website. I see them buy their domain name and then stop because they aren't sure of the next step AND there isn't any really good instruction out there for what to do next.
I have also noticed over the years that there is no single source to get all the info we need to actually finish the site, make it look polished and professional, and speak to our prospects in a way that will make them want to buy our offer. (Ask me how I know this? 😉)
So I decided to do something about it!
On a more personal note, I am a Florida transplant with three amazing, grown children, my first grandchild on the way, and am married to a sweet-as-pie disabled vet who is currently a Ph.D. candidate (History) working on his dissertation (Civil War medicine). He should be finished by mid-2024.
I work from home, and in fact, when you watch some of my videos, you will see my office also doubles as my sewing room. I like to keep it real, so don't hide that part of me behind the veneer of a polished, expensive business-looking office. This way, I can be who I am, and you can be who you are!
Are you ready to start building your site?
Frequently Asked Questions
What is WordPress?
WordPress is a popular program called a content management system (CMS) that allows users to easily create, manage, and maintain websites without needing to know complex coding languages.
Who is this course designed for?
This course is designed for individuals with little to no technical experience who want to learn how to create their own WordPress website from scratch.
You WILL though need to know how to use your keyboard and mouse, know where your Download folder is on your computer, be able to extract a zip file, and be relatively comfortable with Internet shopping and getting on social media sites such as Facebook and Instagram. This knowledge will make it much easier for you to follow the lesson instructions.
Do I need any coding knowledge?
No, this course is designed for beginners with no coding experience. You will learn how to use WordPress's intuitive interface and a page builder called Divi to build and customize your website.
What are the course requirements?
You'll need a computer with good internet access and a web browser. No prior knowledge of WordPress or coding is required.
How long does the course take?
The course is self-paced, but most students complete it in 4 months, dedicating a few hours per day.
How do I get support during the course?
The course offers support through a private Facebook group, where you can ask questions and receive assistance from me and my team, and fellow students.
What topics are covered in the course?
The course covers various topics such as WordPress installation, choosing themes and plugins, creating pages and posts, customizing the design, and basic copywriting techniques.
What else will I need to purchase?
You will need to purchase a domain name and hosting for your WordPress website. The course provides specific recommendations on a reliable hosting provider and domain registrar.
Additionally, you may need to pay for a theme and page builder through a company called Divi. Also, possibly pay for some Pro plugins. These can range from $30-$199 per year, depending what you choose. (Divi offers a very reasonable lifetime access option.) We will discuss it in great detail but consider it all a cost of doing business and remind yourself it's a tax write-off!
Can I access the course materials after completion?
Yes, you will have lifetime access to the course materials, allowing you to revisit the lessons and resources as needed.
Is there a money-back guarantee?
Yes, there is a 60-day money-back guarantee. If you're not satisfied with the course within the first 90 days, you can request a full refund.
*I understand by clicking the button above that there are always costs of doing business when building a website and that I may need to pay for a webhost, domain name, page builder (a page builder lets you create, edit, and customize your website layout without writing any code), etc. This will cost me approx $1/day. I ALSO understand that my gorgeous new website is the foundation of my marketing efforts as well as my online storefront thus worth my time and investment.